ENVIRONMENTAL STANDARDS

CRAFT is the industry leader for sustainably made hardwood flooring. "Sustainability" isn't just a trendy catchphrase, it's our promise.

ARTISAN CRAFTED
WOOD FLOORS

Everything we create is a celebration of the colours and textures inherent in real wood.
Testimonials
Brittany Qualls
Product: Greycastle
February 2018 via Houzz
Our hardwood floors are the first thing any visitor comments on and fall in love with when entering the home and we could not be more pleased. This hardwood flooring is absolutely unique and stunning. The company was exceptional to work with and I would highly recommend it to anyone looking for a beautiful product. We just completed a our custom home in the Seattle, Washington. We used Oak Greycastle. They are unique, classic and timeless in our transitional styled home. Once installation began we were so happy we knew we wanted more. Our friendly, knowledgeable salesperson Brandon Merchant had the additional square footage to us the next day on the job in Washington state. Out of the year long building process this company was by far my favorite and best to work with. Thank you CRAFT!!
Imagine Longcraft

Make your floor stunning with amazing 10' lengths.
Beauty

We are dedicated to creating uncommonly beautiful, artisan crafted wood floors.

Sustainability

We craft our floors for healthy home and earth. Environmental "upgrades" come standard spec.

Value

Recognized as one of the most unique brands available, yet within budget for most projects.
The CRAFT Catalogue -
FOR HOMEOWNERS
The CRAFT Catalogue is a great way for Homeowners to discover more about CRAFT floors.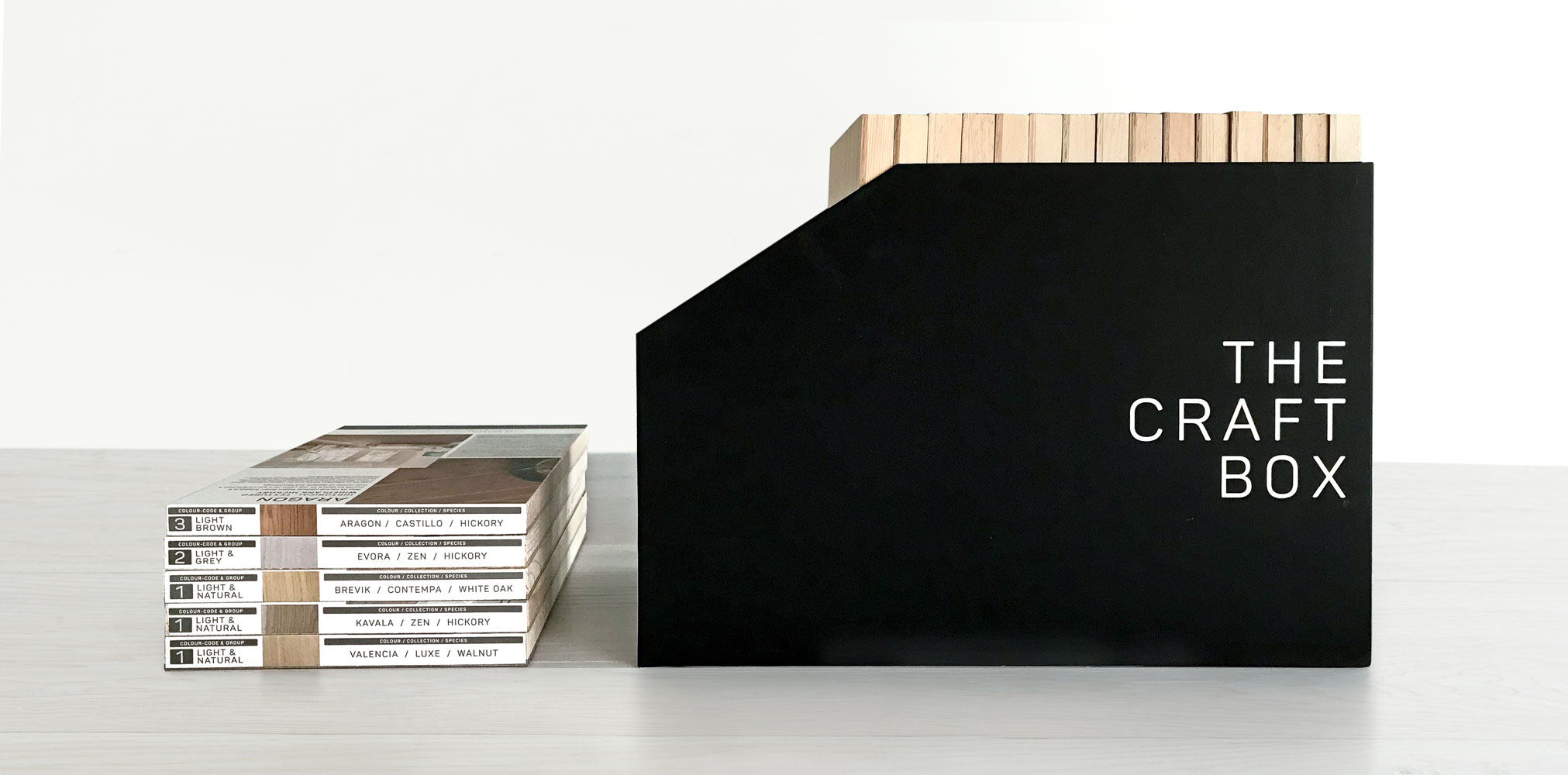 The CRAFT Box -
For Industry Professionals
The CRAFT Box is a fantastic resource for industry professionals showcasing real wood colour pieces.